There have been a lot of new updates recently and Facebook doesn't want to be left out. They made a small but a meaningful update that would improve your connection with your potential clients.
Facebook added a NEW chat with guests feature that would allow potential clients to use the chat plugin on your website without the need to log in. All of the conversations with the guests would be deactivated after 24 hours.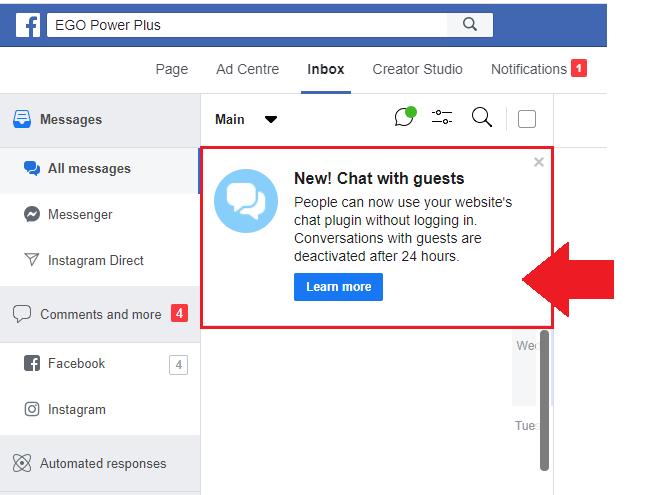 It seems like this feature is pretty new because you won't be able to see the "Learn more" page.
Facebook Chat Plugin
Before this update, Facebook already made available the Facebook Chat Plugin that would allow website owners to integrate the messenger app to their website.
This plugin allowed people around the globe to use their Facebook accounts to speak with the customer care representative of a business.
This is pretty amazing because the users don't have to enter their name and email address. They just have to log in using their Facebook accounts and they can chat with a customer care representative.
The best thing about this is that some of the features of Facebook messenger are also included. You can send audio, image, video, and GIF files.
It is pretty much the same with the Facebook messenger, but there are a few features that are not included.
Is it Beneficial for Business Owners?
Definitely! One of the reasons why some people don't want to use the Facebook plugin on certain websites is because of security concerns. Would you just open your FB account on an unknown site when ordering?
With the chat with guests feature, anyone can use the Facebook messenger app without the need to log in. Although Facebook can guarantee that your information is safe, some people are still hesitant to login to their accounts on merchant websites.
Final Thoughts
This is an amazing update as it made the Facebook chat plugin more flexible. It also gave more options for the users.