We've all used Google Chrome's Incognito Mode. If you want to surf online anonymously or you don't want anyone to see your search history, opening Chrome's Incognito Mode is the fastest way to do.
Although proxies are still the best if you want to surf the net anonymously, most people use Incognito mode since they don't have to install anything and they can use it right away as long as they have Google Chrome.
However, what would happen if you found out that Google can still gather data from what you are searching even if you are using Incognito Mode?
A $5 billion complaint was recently filed against Google, accusing the Internet Search Company of invading the privacy of millions of users illegally by tracking their Internet usage even while they are using "private mode" on their browsers.
The lawsuit was asking for at least $5 billion and they are accusing Google of collecting information despite using Incognito Mode.
According to the complaint filed, Google is still gathering data through Google Ad Manager, and other applications and plugins. This allows Google to find information about friends, hobbies, foods, shopping habits, and more about users.
The complaint also specified that Google cannot continue to do unauthorized data collection from every American using a computer or phone.
However, the thing is that Google tells you exactly what it does when you open Incognito mode just like the image below.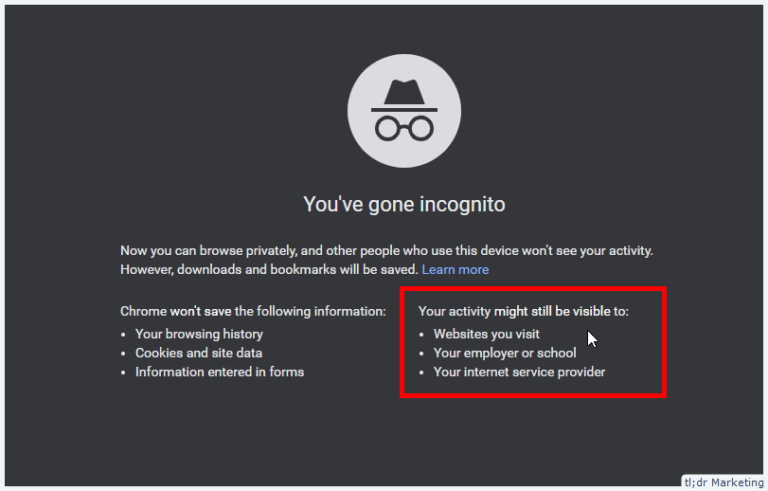 When you open Incognito mode, Google already tells you that your activity might be visible to certain websites and the browser will not save certain information.
What do you think about the complaint? It is justified or it is only a way to make money out of it? Google will definitely protect its interests and they would come up with a way to turn this around.