Instagram is currently working on a feature that would benefit both the influencers and the business owners. The social media platform is now adding a professional dashboard that would combine all of the business tools that the app has to offer into a single area.
The new dashboard was created to provide ease and convenience to people who plan to use Instagram professionally. This is applicable for creator and business accounts.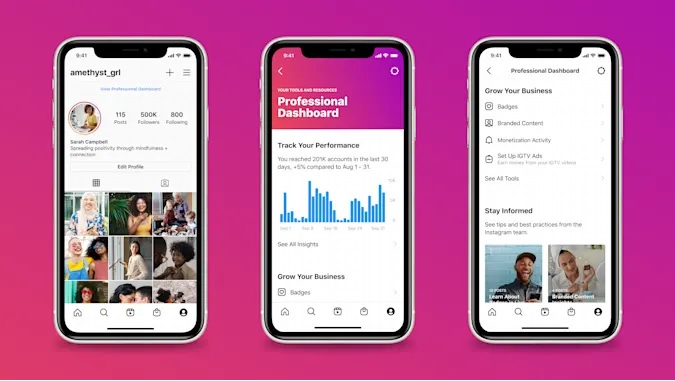 Creators will be able to see some shortcuts on the monetization as well as content partnerships that they have. As for the business owners, they can track their orders and help set up shopping features on their accounts. The dashboard will also offer other services like a link to tutorials, account analytics, and other articles.
The Sudden Change
This is the first time that Instagram decided to focus all the business tools in one place. Although this is not totally surprising, this is part of the effort of the social media giant to help businesses and to make it easier for them to use the platform for their business efforts.
Facebook recently improved its efforts to help the business owners who are depending on its platform. Also, the sudden change can be attributed to the number of platforms appearing that would threaten the position of Instagram. With TikTok being one of the front runners, Instagram has to find a way to make the platform more business-friendly.
Final Thoughts
For business owners, this is definitely a great feature. It would attract more influencers and businesses to use the platform to advertise. Well, it is very popular with influencers already, but it would give them more options and help them market themselves for various brands.
It's great that Instagram is finally taking its game to a higher level. Although TikTok and other platforms forced them to do it, this is a positive thing for the social media giant.